source(google.com.pk)
Salman Khan Family Photos Biography
# In September 2007, a Bareilly Muslim clergy issued fatwa against Salman Khan for participating in
Ganesh
puja celebrations,which is against the belief of Muslim. According to the fatwa, if Salman wants to become a Muslim again, he will have to read the 'Kalma' again.
# He was arrested by police under the charge of having connection with underworld mafia. He was also questioned about Bharat Shah, a producer of Chori Chori Chupke Chupke (2001) since Shah has also been linked with underworld mafia. [2000]
# Aishwarya's parents filed a complaint with the Mumbai police, alleging that an intoxicated Khan broke windowpanes and furniture in Aishwarya's home and made threats against the Rai. [2002]
# It was reported that lovelorn Salman stormed onto the sets of Aishwarya's film Kuch Na Kaho and disturbed the shooting.
# Salman Khan was accused of organized crime in 2005. Mumbai police had an illicit copy of a mobile phone call recorded in 2001 it appeared to be a call in which he threatened Aishwarya Rai, in an effort to force her to appear at social events held by Mumbai crime figures. The alleged tape turned to be fake by the investigations made by Government's Forensic lab in Chandigarh.
# The hot actor is accused of Hunting Black Buck in Bishnoi reservation. He was given to police custody on 25th August 2007 in Jodhpur when a Rajasthan court upheld a prison sentence passed upon him for poaching. On August 31, 2007, Salman Khan was released on bail, however he has spent six days. Salman spent few days in jail. The case is still going on in high court.
# The actor was accused of Negligent driving. He ran his car over four men sleeping on a footpath. One person who was sleeping on the sidewalk died and three others were injured. The actor has been booked for rash driving and causing death due to negligence under sections 304, 279 and 388 of the Indian Penal Code. However the high court in Bombay ruled that culpable homicide charges against the actor should be dropped. [2003]
# Its always criticised that Salman removes his shirt at the earliest opportunity.
# Salman Khan, made his debut with the film Biwi Ho To Aisi (1988) which went unrecognised.
# The hot actor is the eldest son of screenwriter Salim Khan and his wife Salma Khan.
# He was an excellent swimmer in his school days.
# Helen, actress is his stepmother.
# He exercises daily to maintain his good looking physique.
# He was voted 7th best-looking man in the world in a survey conducted by People Magazine.
# Vivek Oberoi accused Salman to have called him 41 times during one night and threatened him with death as well. [2003]
Salman Khan Family Photos
Salman Khan Family Photos
Salman Khan Family Photos
Salman Khan Family Photos
Salman Khan Family Photos
Salman Khan Family Photos
Salman Khan Family Photos
Salman Khan Family Photos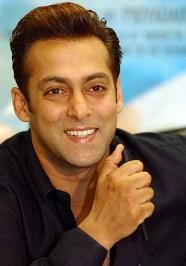 Salman Khan Family Photos
Salman Khan Family Photos
Salman Khan Family Photos